Von,
Did you run it also underwater?, or did it run hot on dry land?, i've tested mine both ways, no problem at all, you have to keep your gears as sloppy as possible, i run metal gears.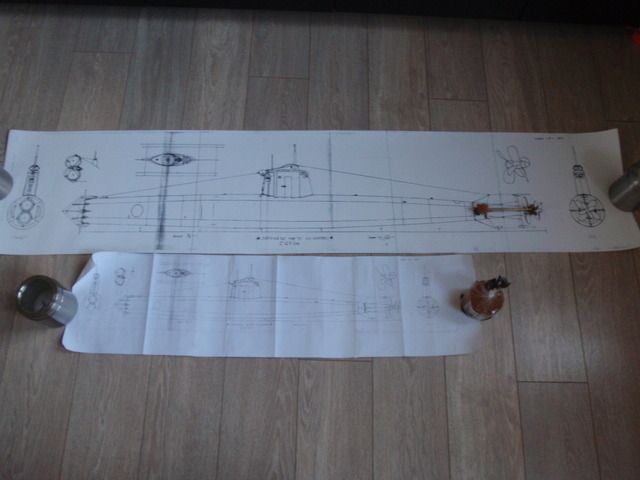 The second step is made, got me my enlarged drawings, i must say the length is not bad about 137,5 mtr or 4 foot 7", also want to thank both David and Gene to make this possible, next step is making the ribs and getting some RenShape.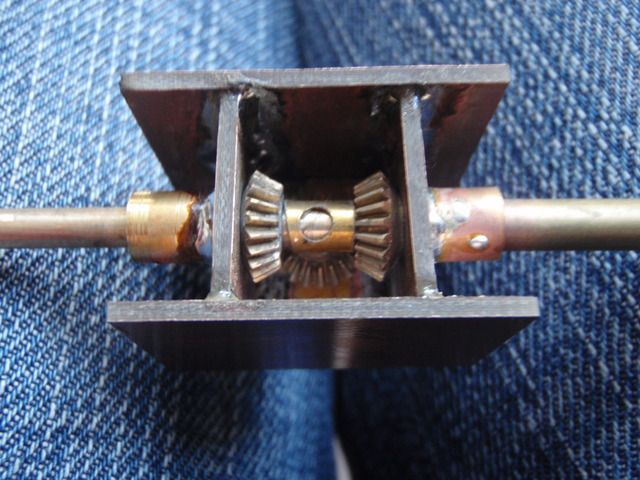 This one is for you George, as you can see i use three pinion gears, you could go the way like Von, looks to me much easier to make without a lathe, as for the brand of the pinion gears, i suspect they are from Aeronaut, i bought these from the shelf at the local hobbystore, so i really don't now the exact brand.
Manfred.