On with the build. The quality of the plastic and the fit of parts in this huge kit is very good. The hull has quite thick plastic and is supplied in 4 pieces. The instructions only tell you how to build the Lindberg "THING" and as such are not much use other than a basic guide on how it is assembled.
The first thing I did was join all the hull parts together to see what I had to work with. It was big, gray, and if I closed one eye and squinted with the other one I could just see a real boat hiding in there. While it was sitting there I went from the bow to the Stern and made a list of thing that needed to be adjusted and there was a lot of them.
The first thing that needed adjusting to convert this thing into RC was the control surfaces, then the drive shafts and last but not least the pointy bit at the front of the boat.
I started with the easy bit first. the prop shafts. I used 1/8 brass rod for the shafts and 1/8+ id brass K&S tube for the bearings through the hull and in the skegs. Using the kit parts of the rear dive planes a few photos and the kit prop shafts I was able to line up and drill the holes and install the tubes with little or no problems.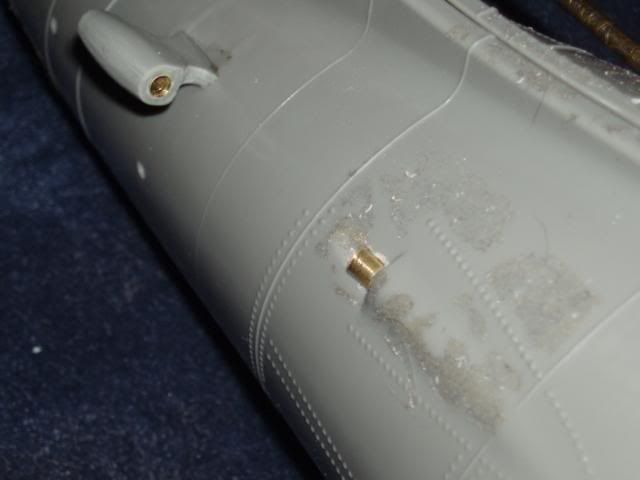 So far so good