I was just emailed from a gentleman out of Nashville that found this poor thing on the side of the road. Looks like it's been run over, unfortunately. She's a big Ohio, done up as the USS Tennessee from what I can tell. Looks to be scratchbuilt, perhaps from PVC pipe?
Anyone missing a big boat in that area?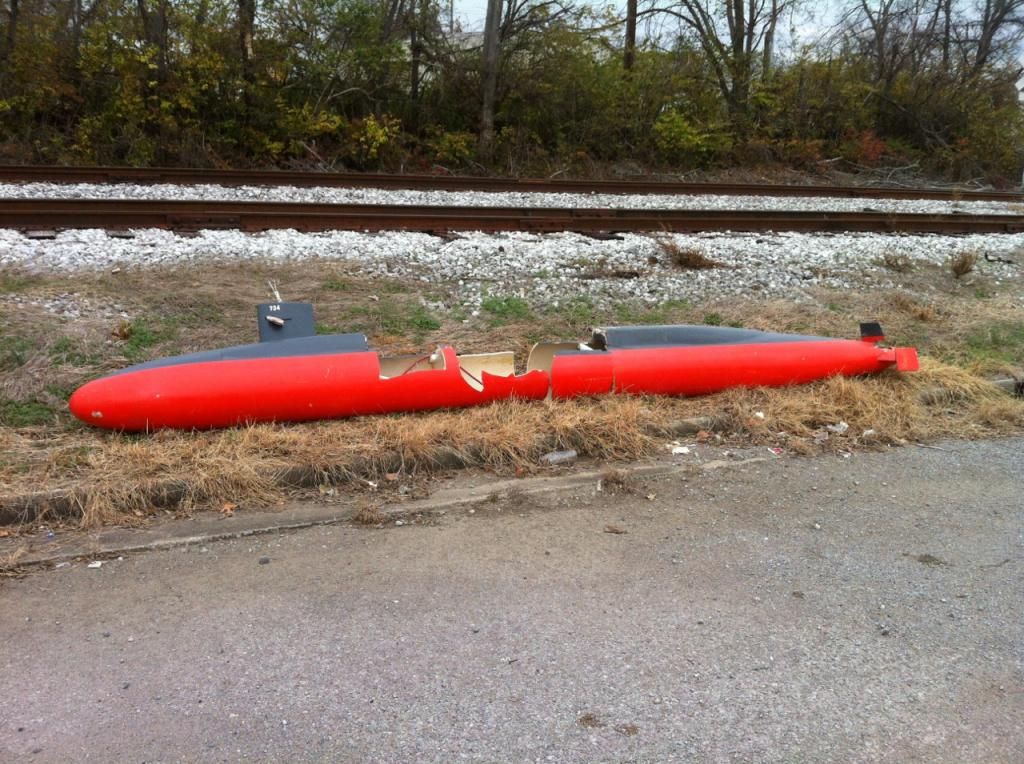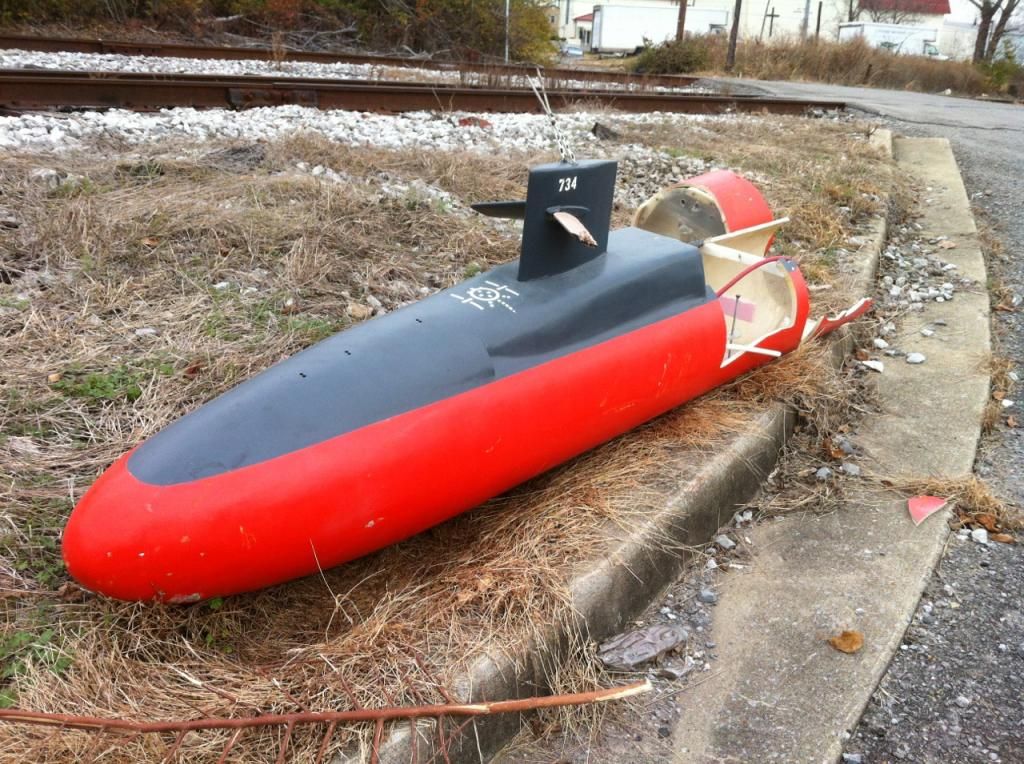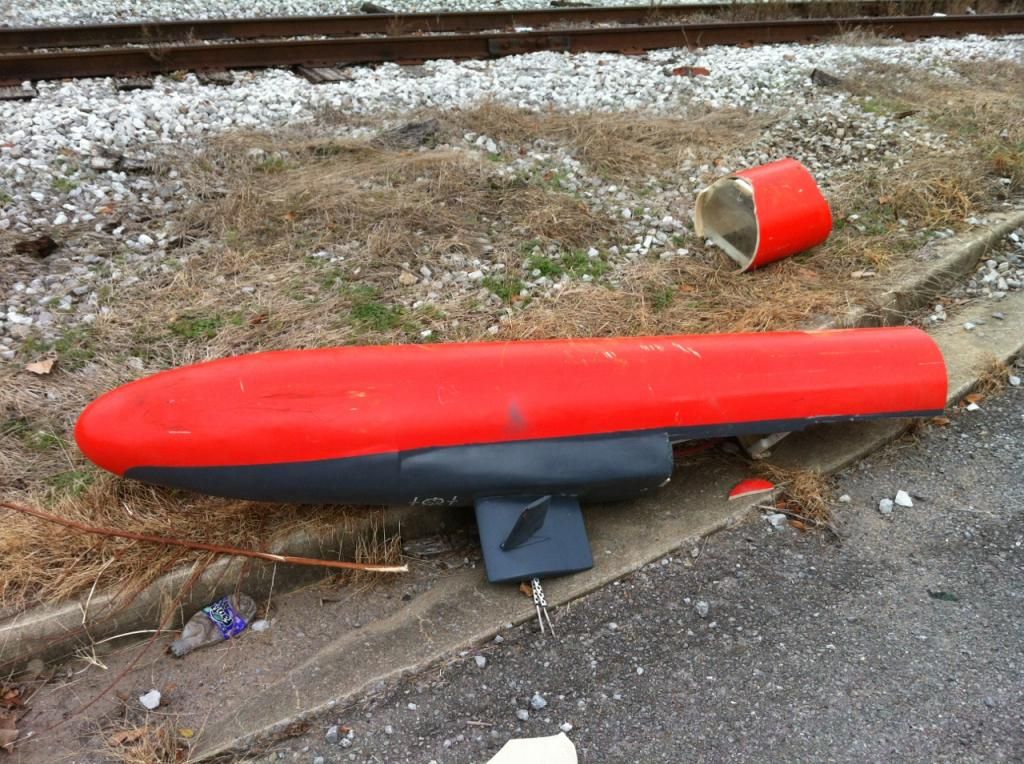 A real shame to see it in this condition...