alright... my wife bought this thing for me 2 years ago for Xmas... and it sat in a box till about 2 weeks ago.
the hull is built and sealed, and the RC portion of the build is "finished" .. so I'll do a quick recap up to current
paint scheme/modeling I am aiming for is
HMCS Fennel K194
April 1945
Source: Lambert: Flower Class Corvette
Fennel was one of the ten RN-owned but RCN-operated corvettes. These ten were for a time the only adequately equipped RCN Flowers, and can be distinguished from their Canadian sisters by the location of the 2pdr bandstand as well as the raised galley between the funnels
being that it follows the snowberry build details closer then the other RCN ships... and it's colors are greys instead of the weird offwhite/grey and the blue and green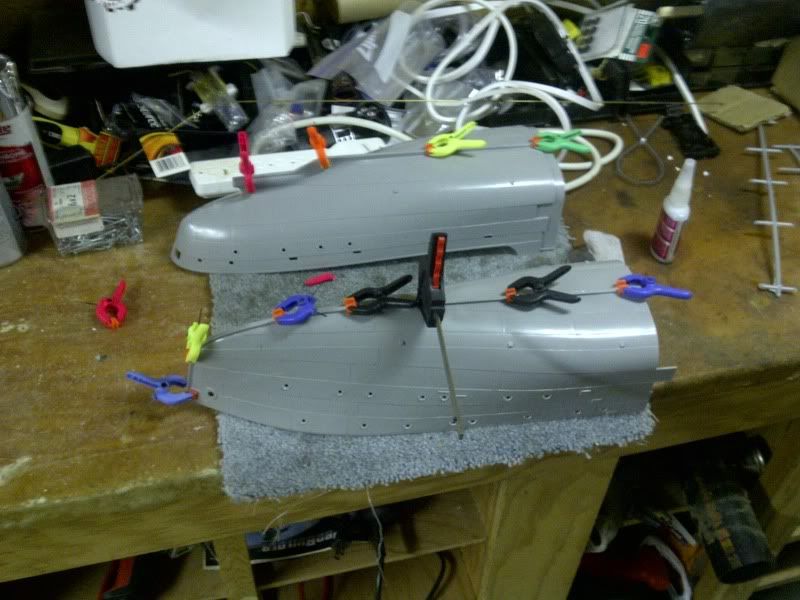 IT FLOATS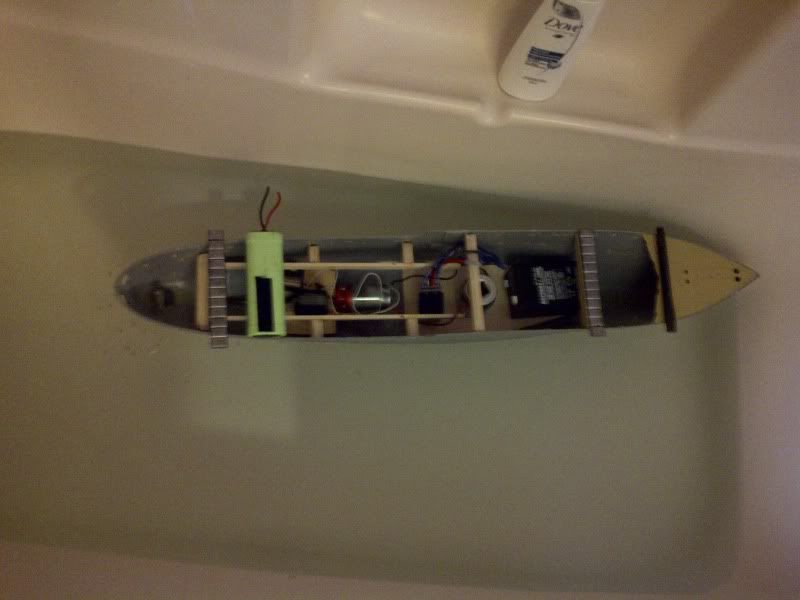 IT LIVES!
and heres where I am at now... just finished securing and sealing the decks... built the base of the peice of superstructure that will be removeable to access the guts ... now I'm onto building the Coaming for said lift off peice.
I hope to have it ready for uncompleted seatrials on my Birthday (jan 29th) ... which will be basic paint, and very basic details... this ofcourse also depends very muchso on the weather .. as well.. vancouver Island finally got "winter" spent the last few days subzero and white ground...