Who the hell am i, well i started with building thingies at a young age, first static and made later the move to RC, builded planes, boats( targets)
and started in the beginning of the 80' with building subs.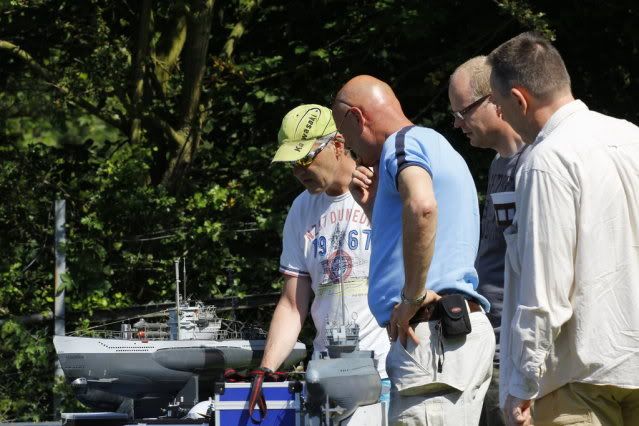 I'm the guy with the green cap, i always take my time to explain how things work, love to peek into other subs to see if i can discover new things.
In action today with the zippy type 212.
In general i'm a relax type of guy, love to build submarines, especially the strange types, if your boat runs fine, you can relax and enjoy the ride.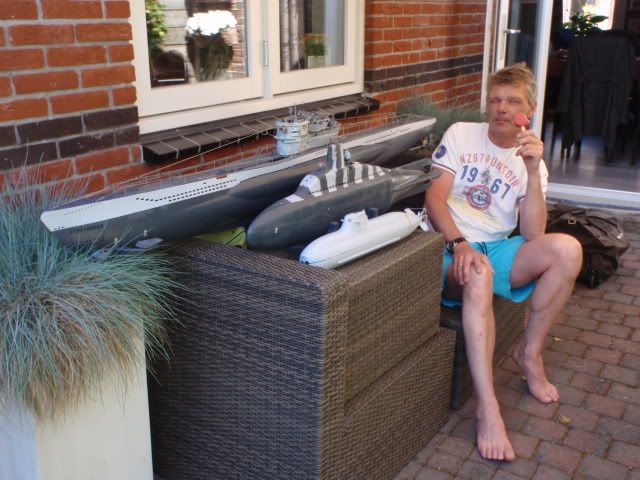 Enjoying a icecream after a succesfull day, the perfect moment to show my active fleet.