As some of you know I have been lurking/skulking and often sulking on this here forum for a while now so I figured it was time time tell and brag some about me... It's fair to say that I may be suffering from a bit of arrested development as a good part of me is still in puberty. This I reckon accounts for some of my adrenaline junky /daredevil attitude.
Ok you know I assemble and play with RC subs. I say assemble as I don't build them up from scratch I just put them together out of what other far more talented people than I build. I am no engineer, electronics wizz or mechanic nor do I have degrees, certificates or masters in such fields. I am simply a 51 year old retail manager that dabbles in RC. On the plus side I am a little clever and I like to learn on the down side I'm a bit lazy but I am balanced...most of the time.Scuba DivingI have tried RC buggies and choppers with much less success that I have had with my subs. Sadly like many out there I have been through the failed marriage thing some 20 years back. No regrets mind you just a couple of disappointments. Then just on 5 years ago I married again to my beautiful wife Sandy
Who I might add is my model making muse. In fact she was the one who insisted I started attending the annual modeling expo here in Brisbane to show off my work even though I never gave myself the credit that I was pretty good at the hobby. It was also through her I have also been invited to show case some of my works at a couple of Sci-Fi conventions here in town. Since I was a kid I have always had a fascination with submarines and that naturally flowed into my hobbies...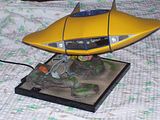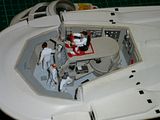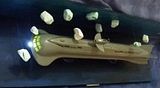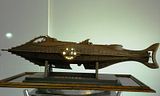 To be honest the idea of RC submarines as always interested me but I found that my other outside activities took up most of my time. Rock climbing, paintball/skirmish backpacking with my son and mates
A day out at the cliffs with my two best mates just before my accident.
my son Nathan and I taking the flag.
A few years back with Nathan on one of his first backpacking adventures and later skydiving can be demanding on time and funds for sure. However a bad landing ended my skydiving career and put on hold climbing and paintball for a bit. If it had to end this was one of my best jumps to end it on!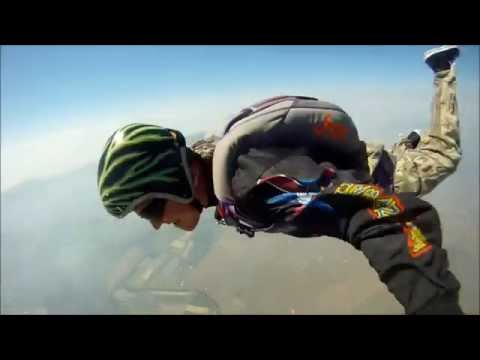 Well the obvious succession was RC subs. Which has been nothing short of fantastic, scary, educational and rewarding and tragic as well...The Titanic However the urge to legally shoot some one is growing stronger as is my body so it might be time and cool enough down here to pull out the markers from their retirement... Plus there is in a few months the upcoming sub regatta to attend!!